I always start my Christmas holiday shopping early, partly to spread the cost and partly because i'm more likely to end up with pretty and thoughtful gifts rather than trying to find something at the last minute. I try to have important birthday gifts in advance too. Mainly so I don't forget!
I mentioned that
I love to trade
a few months ago. It's great fun if you both have things the other needs (or wants!).
I have traded with folks all over the world but it has to be said that trading within Europe is all the more fun. Not just because a postage is cheaper no... there are a lot of fellow European Etsy sellers but not a huge amount of them know that trading is an option. So it's fun when you can trade crafts with - basically - your neighbours!
This week I had the good fortune to trade some earrings with a fellow Etsy Ireland team mate - I ended up with this lovely linen purse from
Linen Artisan
. It's beautiful quality and very pretty. I particularly like that trim. It'll make a great Christmas present!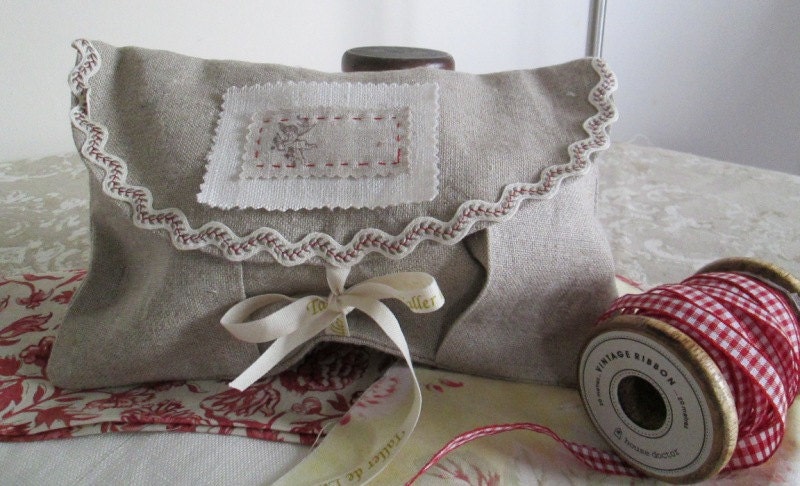 Other gorgeous goodies from Margarita: